I have heard about Northern Nights for quite a few years now. It always looked appealing, but the weekends always landed on dates that I had prior commitments. This year, I made a solid effort not to schedule anything around that time so I could have my first Northern Nights camping festival experience. This 3-night and 4-day camping experience definitely lived up to its hype.
Northern Nights offered its incredible stages as advertised, and many other surprise pop up stages that were not on the program, which was nice to discover while wandering around the venue through various campgrounds. Everywhere we walked, there was music playing. They were truly not kidding when they said that the music was non-stop beyond just the Bunker Stage. We were camping at the media area (EPIC CAMP hosted by EPIC PRODUCTIONS) for the first night. This was right next to the main stage and all the action. The main stage featured Desert Hearts on the first night, and they decided to migrate over to the Submerged Sessions at the EPIC Camp after-hours and played until the morning. Needless to say, we slept a total of zero hours bumping to music, and ended up migrating over to our friends the next day down by the river camping. Although it was a little trek with big ass rocks, it was actually a beautiful sight away from all the action. We were able to be right next to the river, staring up at the starry sky at night, and being greeted by the beautiful daylight and calming sound of the river flowing the next morning. We also checked out the reserved redwood camping area, and it was beautifully covered by the awesome redwood trees that provided all the shade needed for the hot weather.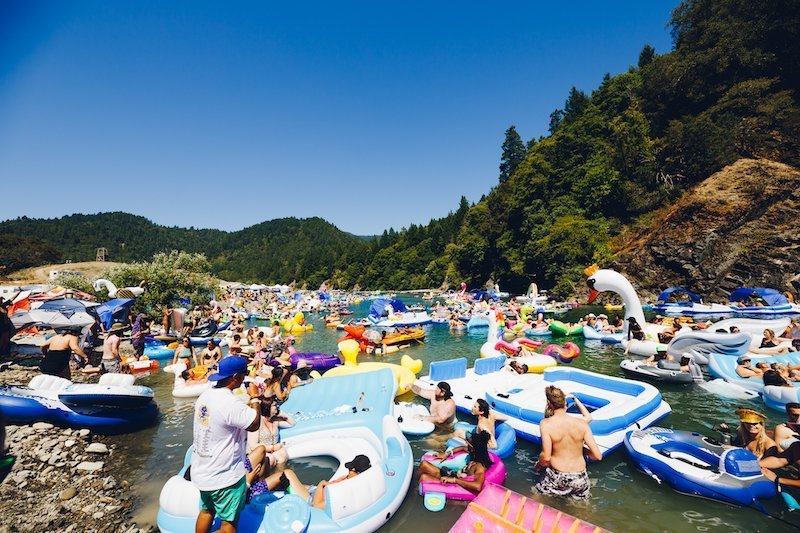 Photo by: @jamal.eid (IG)
I was told by previous year's attendees how the main stage leveled up in production, size, and talent. It featured some of our favorite sets by Zhu, Marbs, Crooked Colors and Shades. The production level was on point, but the music was not all there was to experience. There was a chill VIP lounge off to one side, and off to the other side was the most epic live artwork done by some incredible artists. We were completely mesmerized seeing each piece come to life with passion and creativity.
Another awesome stage we kept going back to was The Grove Stage, which had an eclectic mix — each artist had different talents and genres. It also featured the nightly burlesque show which was quite fun to watch. Right as you exit, there was an inviting hammock lounge that we definitely utilized when we got tired of the trek. The River Stage was always packed during the day, filled with a river-full of floaties. The Tree Lounge stage reminded me of an epic Burningman art car, and was always bumping hard-hitting bass!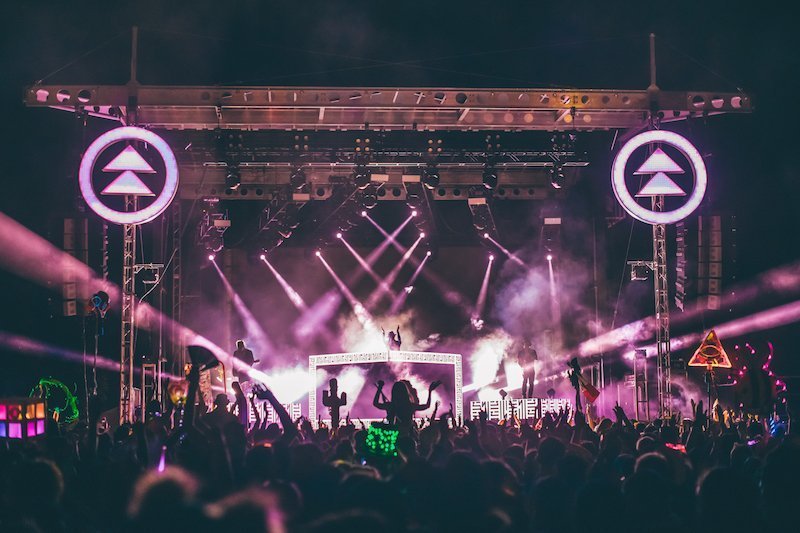 Photo by: @gettiny (IG)
One of the coolest areas of Northern Nights was the Tree Lounge. This was the first ever major festival to have recreational cannabis sales and consumption, which buzzed all over the media and among attendees leading up to, during, and even after the event. This area did not disappoint! First off, it was by far the coolest and shadiest area of the entire festival in my opinion, and there was an abundance of vendors ranging from flowers, delivery services to extracts. This was a thoughtfully decorated area with mellow vibes and awesome music to just chill throughout the day and into the night. It was beautifully lit, with an ample amount of chairs, tables, and couches, with water and snacks offered by various vendors. We especially loved Buddy Buddy, Try Chemistry, Humbolt Root, as well as the Cookies and Falcons lounge. I spent quite a good amount of time here, and got a chance to mingle with cannabis connoisseurs traveling far from all over the state to attend Northern Nights, with the Tree Lounge being one of their most anticipated highlights.
For a shopaholic and foodie like myself, I cannot forget to mention the sea of vendors for merch and food. They had a bunch of unique clothing from independent artists to emerging brands. I personally got me a bunch of Rage Nation merch. There was a lot of trippy artwork, unique jewelry, pendents, and even coats that converted into backpacks. There was everything from refreshing kombucha, CBD coffee, and delicious donuts, to the healthy and organic fried rice spot, which was by far my favorite. I returned to Get Fried Rice (sign that said Ruby's Real Root Beer & Floats) every single day to get my fix of breakfast bowls and fried rice. Not only was it delicious, but their staff was extremely friendly, and they offered free meals for anyone who wanted to help with dishes! They used reusable bowls, and would pay the attendees $2 to bring them back to help with the environment and festival! Talk about doing good all around!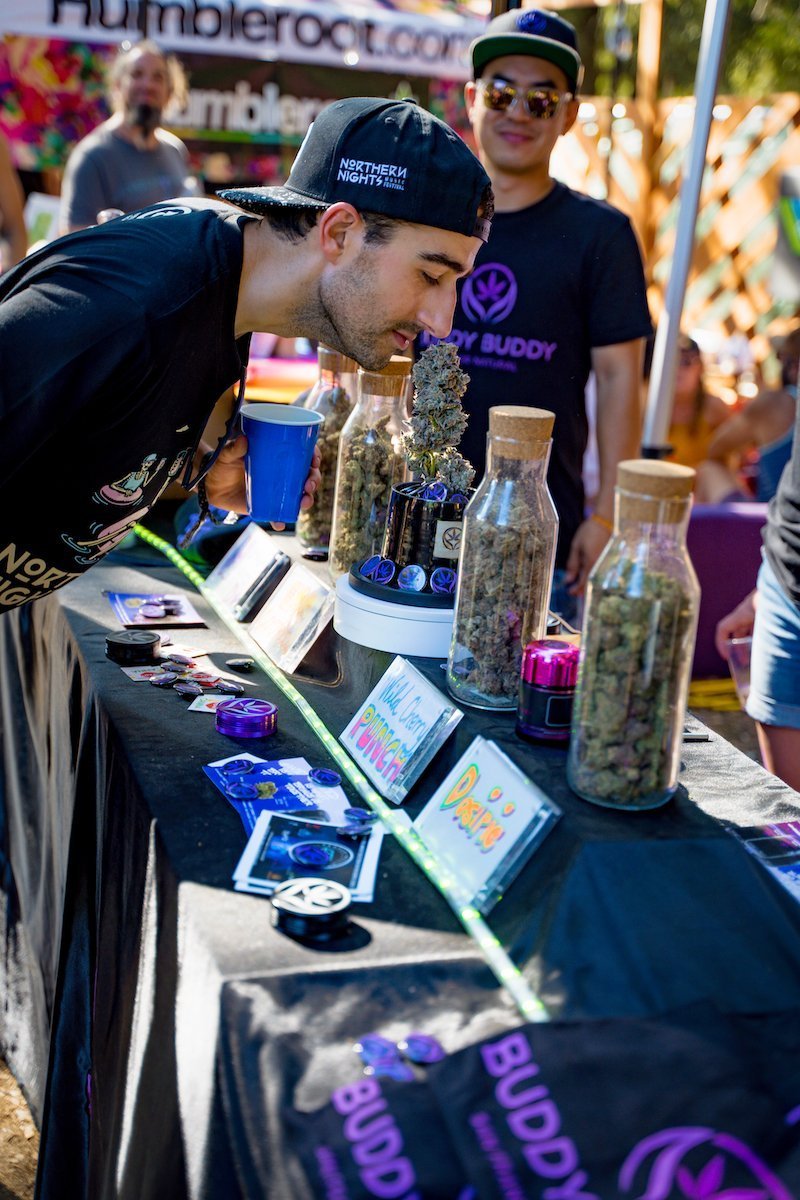 Photo by: @willie0818 (IG)
Overall, this was truly an amazing 3-day camping festival with many elements to enjoy. From the crowded camp grounds, variety of vendors and food, music till the sun comes up, and first ever recreational cannabis area, to the party by the river, it was all an incredible experience to share with friends. What I found the most special about this venue was how "one with nature" it was. You look to your left, there are the magnificent redwood trees towering over you. You look across the way, you see the gigantic main stage. You walk a little further, and there's a river full of bodies partying it up to acts like Minnesota and Sacha Robotti. You look up into the sky and think to yourself, "this is the best of both worlds". Needless to say, we will definitely be coming back to Northern Nights very soon.
---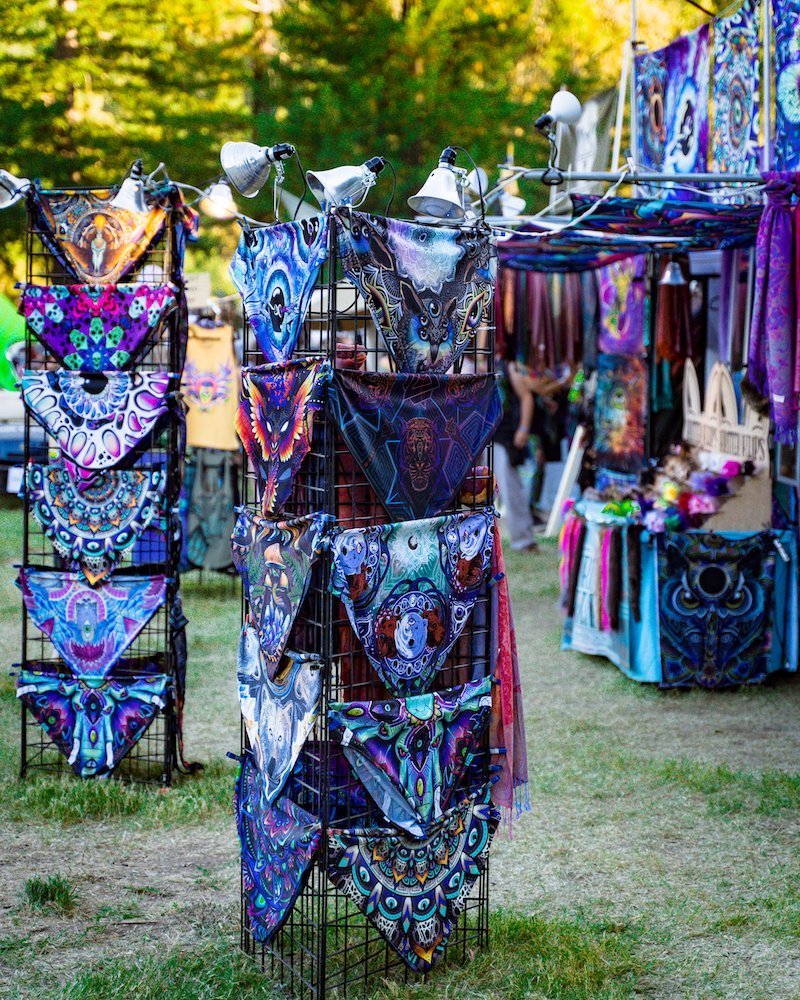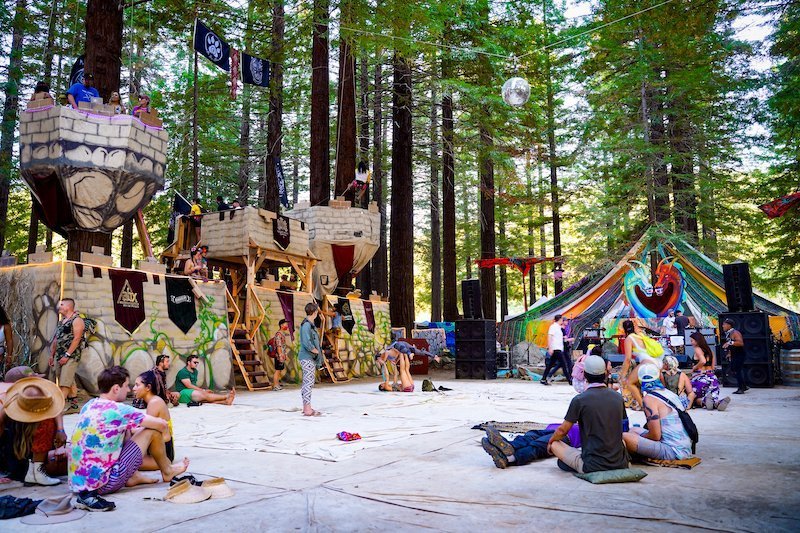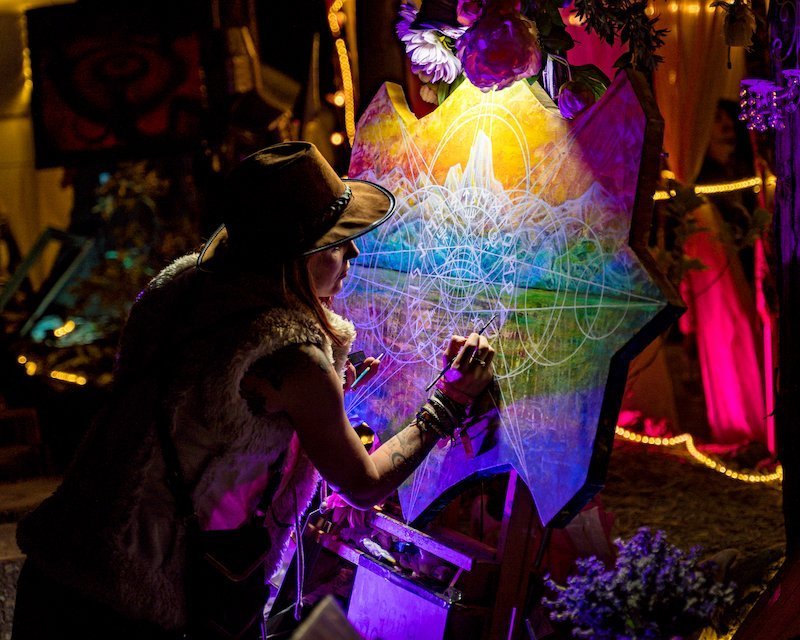 Photos by: @willie0818 (IG)
E-FLI – Road To Northern Nights 2019