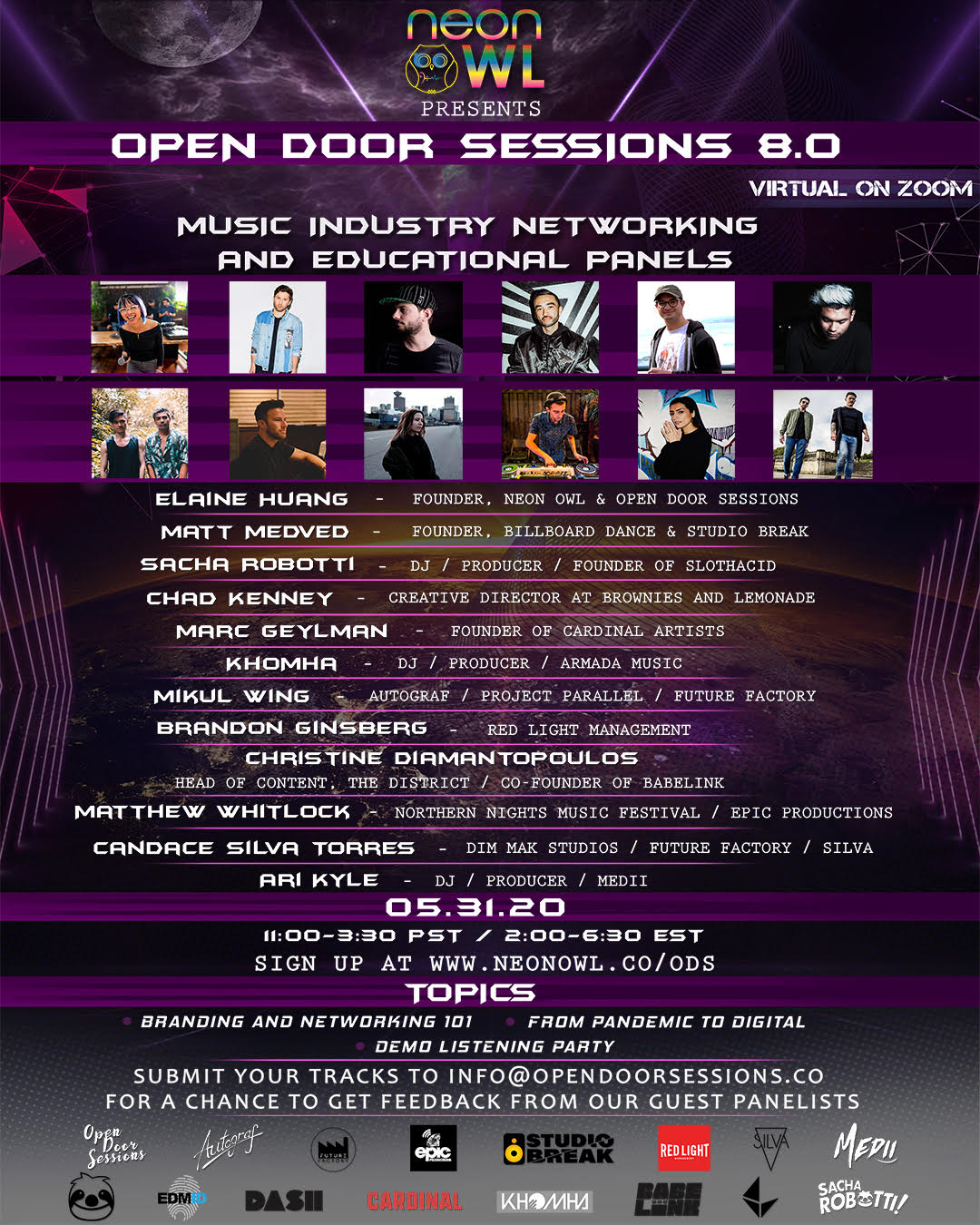 Step 1: Fill out this form
Step 2: Register your attendance
Step 3: Confirm via email!
Neon Owl is a community and movement that bridges the gap between music and philanthropy. We're all about connecting people and leveraging the power of music to contribute back to our communities. We have spent nearly 5 years creating inspirational content while connecting artists and fans to help charities around the world. We have worked with a lot of artists and brands like Andrew Rayel, Autograf, Emma Hewitt, MaRLo, TranceFamily SF, Groove Cruise, ARTY, BEAUZ, and many more.
Through our efforts, we have supported many non-profits like The Fender's Music Foundation, generosity.org, Boys & Girls Club, AIDS WALK, Apollo Aid Foundation, Whet Foundation and more. We're also all about creating positive, inspirational content, getting to know artists beyond the music, while discussing causes that are close to their hearts. In the process of growing our community, we realized how much aspiring artists are struggling to receive the support, knowledge, resources and the community needed to keep pushing forward in an already competitive industry. As a result of that, artist development became an important piece of what we do at Neon Owl, and from there came the birth of Open Door Sessions.
­
Open Door Sessions are in-person and virtual networking events curated by Neon Owl as a vision to bring all the different moving pieces of the music industry together. We bring in established brands, founders, and artists, among other influencers to come teach the next wave of up and coming creatives in the industry. Panels are curated to cover topics from marketing, branding, production, to business. Each Open Door Sessions also has a demo listening party, creating an opportunity for artists to get their tracks listened to and critiqued by industry curators, established artists, and record labels. Since its launch, magic has been created among the attendees and our community — from countless booked gigs, networking opportunities, partnerships, to tracks signed onto major labels like Armada. We started in San Francisco and Los Angeles, now bringing it to New York as well as to the virtual space.
­
Due to the COVID-19 pandemic, Neon Owl has decided to make this next Open Door Sessions 8.0 available to attendees to participate in for free as a way to show our support to a heavily impacted industry. Donations are greatly appreciated to support our efforts in continuing to create these amazing in-person and virtual networking events for the music industry!
Whether you are a producer, DJ, vocalist, run your own business, or simply want to get more involved in the industry, this event is open to all! We have JUST announced our 2nd rounds of guests! IT IS STACKED!
You will be e-mailed 2 days prior to the event if your track has been selected to be played live at the event.
◊
Elaine Huang – Founder, Neon Owl & Open Door Sessions
Matt Medved – Founder, Billboard Dance & Studio Break
Sacha Robotti – DJ / Producer / Founder of Slothacid
Chad Kenney – Creative director at Brownies and Lemonade
Marc Geylman – Founder of Cardinal Artists
KhoMha – DJ / Producer / Armada Music
Mikul Wing – Autograf / Project Parallel / Future Factory
Brandon Gingsberg – Red Light Management
Christine Diamantopoulos – Head of Content, The District / Co-founder of Babelink
Matthew Whitlock – Northern Nights Music Festival / Epic Productions
Candace Silva Torres – Dim Mak Studios / Future Factory / SiLVA
Ari Kyle – DJ / Producer / Medii
◊
BRANDING AND NETWORKING 101
– Tips on leveling up your brand as an artist or company
– Do's and don'ts of networking in the industry
FROM PANDEMIC TO DIGITAL
– Where to go from here as the entertainment industry takes a hit in traditional events
– How to stay relevant using the digital resources and platforms we have today
DEMO LISTENING PARTY
– Submit your tracks for a chance to get feedback from our guest panelists
>>> Submit your tracks to info@opendoorsessions.co <<<
◊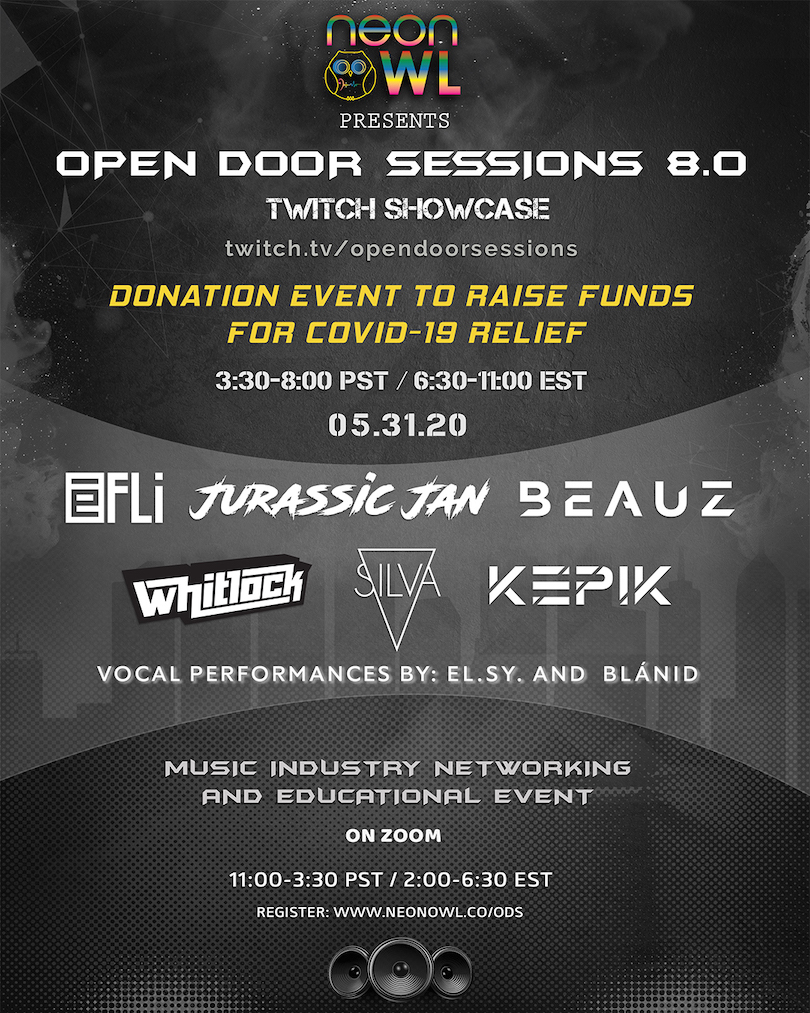 Photos from previous Open Door Sessions – Industry Experts Panel, demo listening party, and DJ sets