Featured Content
Elaine Huang
Right before the shelter in place came through in New York, I got to catch one last show in Brooklyn. It was Andrew Rayel's Find Your […]
Elaine Huang
I have heard about Northern Nights for quite a few years now. It always looked appealing, but the weekends always landed on dates that I had prior commitments. This year, I made a solid effort […]
Elaine Huang
Spring is here and California's Emerald Triangle is more stunning than ever. It's just months before Northern Nights Music Festival plants its roots once again for three days on the region's historic Cook's Valley Campground. With […]
Elaine Huang
" LISTEN TO WHAT YOU WANT. DO WHAT YOU WANT. BE HAPPY. BE POSITIVE. YOU ARE GOING TO DIE ONE DAY. MAKE THE MOST OF IT. "
[…]
Elaine Huang
Zack Morgan aka
CONVEX
strikes again! He's not new talent to Neon Owl, but this time we were quite surprised with the direction he took his latest track '
4U
'!
[…]
Elaine Huang
Dutch native, Mark Sixma has been an increasingly growing name in the dance & trance music scene. With numerous memorable originals, such as "Requiem", "Way to Happiness", "Sinfonia", to name […]
Behind The Scenes at TFSF8 with Neon Owl – Mini Movie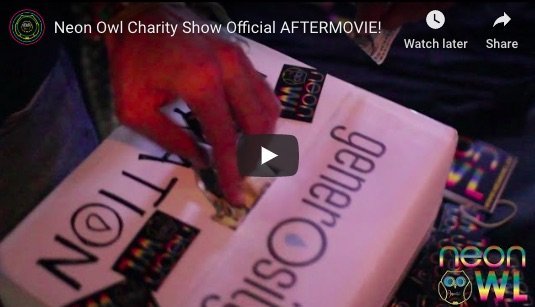 Neon Owl's Dance. Give. Inspire. charity show AFTERMOVIE is here!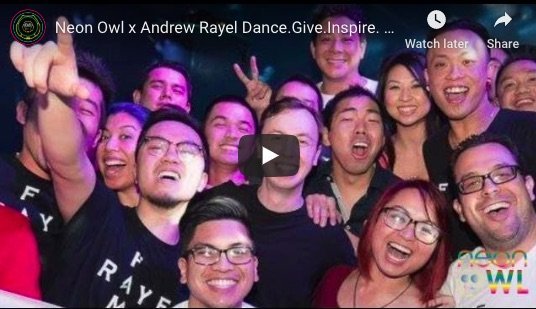 Neon Owl launches our Dance. Give. Inspire. charity line with Andrew Rayel to build wells in third world countries for clean water!
Apparel
Featured Charity
Neon Owl is excited to present to you our Dance.Give.Inspire. charity series in partnership with some of our favorite artists in the dance music industry. 100% of the proceeds from this series will go towards supporting generosity.org, a non-profit organization that builds wells in third world countries to supply water for those in need.
Have a charity or cause that you're passionate about? Let us know! info@neonowl.co