It wasn't our first time catching
ARTY
on
Groove Cruise
, but what made this time special was his comeback as
ALPHA 9
on the ship. It was by far one of the most anticipated sets leading up to the event, and I am here to confirm that it did not disappoint. It was the last set of the night  (or should I say morning) on Friday, and the theater couldn't be more packed! The journey lived up to the hype, and it was so good that I seriously had to hold in my pee until the set was over (totally not kidding).
We got to catch the best of both worlds as ARTY came out to play at the main pool the next day. The energy was completely different, as this was for sure the party vibe set. Kim and I both got to sit down with Artem to do a collab interview between Neon Owl and
Trance Family SF
. We have known him for a while, so we were comfortable to get a little weird. We discussed the difference between both projects and the journey he has been on so far as an artist. We were super stoked to find out that he had already been doing charity work back in Russia!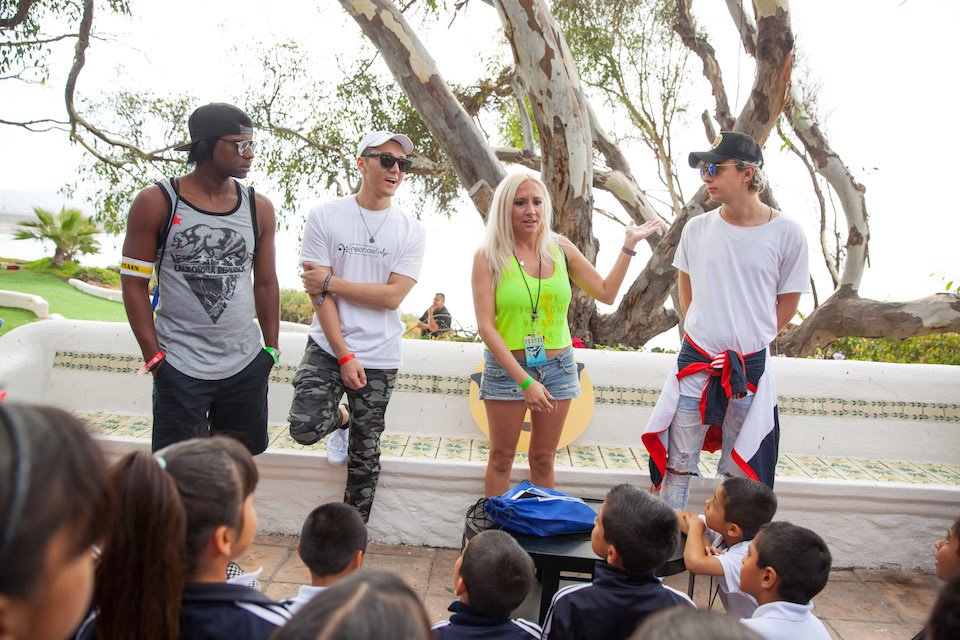 The following day, ARTY came out after close to no sleep to support our project with the
Whet Foundation
. He came out to volunteer for the kids at the orphanages, where we got to shuffle, breakdance, eat delicious food, tour them around a huge mansion in Ensenda and donate a bunch of goods for their shelter. It was amazing to see artists like
ARTY
,
Mahalo
,
Lavelle Dupree
, and
CONVEX
be so passionate about giving back. We have always supported ARTY for his incredible talent, but this gives us all the more reason to be fans for life.
Video by Bither Braun Studios