Thinking back of my third Groove Cruise, I realized that something really interesting happened. All the interviews that Neon Owl ended up doing were with incredibly humble, talented, and down to earth artists. Talent was of course everywhere, but this was the series of interviews that touched my heart the most, with the amount of artists that wanted to use their art and influence to do social good. I guess Groove Cruise has a way of picking them. I swear that they go through a screening process of "good-peeps-o-meter". Mahalo was at the top of our list for most endearing, chillest, dopest dudes we met on board.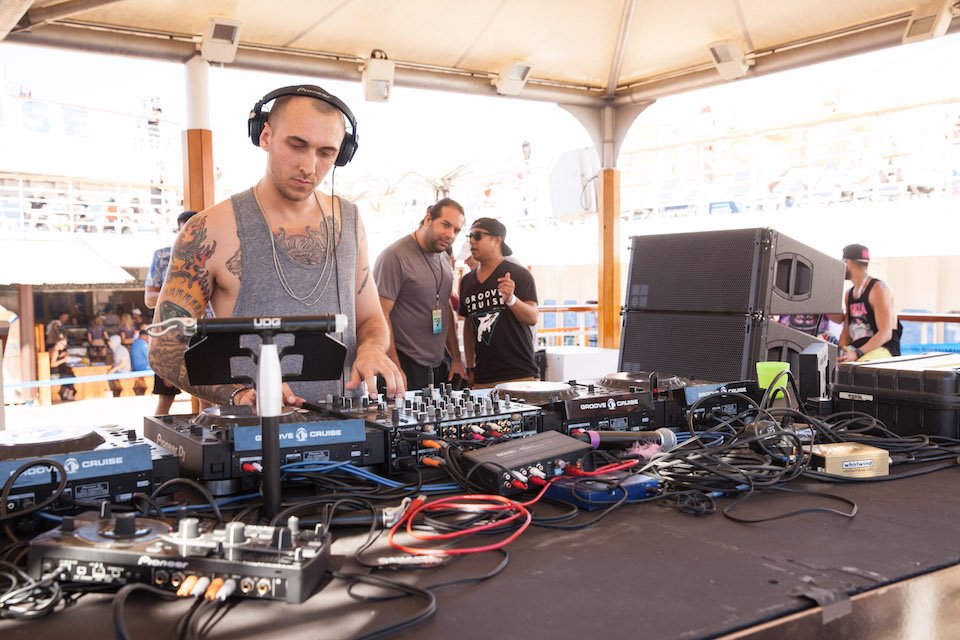 We got a chance to chat with Nick about everything from switching aliases to the different projects he's worked on. He mentions one of his higher waves in his career of working with Insomniac and playing at EDC, to some of his lower lows such as having releases not do as well as expected. He also shared with his two of the musical legends he would go back in time to meet (find out who they are in the video interview below).
Nick's first set out on the main pool deck was such good vibes and his second set closed out the epic day out in Ensenada overseeing the sea from the mansion on top of a cliff. He also went with us on the Whet Foundation trip, where we got to support many kids from the orphanage in Mexico. Before even attending the volunteer trip, Nick had already shared with us his vision to create impact for children in other countries who need it, so you can definitely expect a collaboration in the making!
Video by Bither Braun Studios