Bonnie X Clyde has got to be my favorite duo out in the past year or two. They have really taken the scene by storm, and have been doing it on their own terms. I first caught these two at Countdown last year, with not a clue as to who they were. My friend, Ian, told me that they would be a dope duo to catch, so I was down. I'm sure there was somebody else I intended to catch after stopping by, but the bass was flowing so smooth and thumpin' so hard that I went from swinging by the back of the crowd to the front row head-banging. Although the line up was pretty stacked, I left the festival with Bonnie X Clyde being one of the biggest highlights of the show. Since last December, I have only seen them on the rise, coming up everywhere I looked.
With their heavy, melodic, yet dirty drops paired with Paige's seductive vocals, Bonnie X Clyde has found their unique sound pretty early on in the game as a duo. These two never fail to get the crowd going, and their first debut on Groove Cruise was no different. Daniel and Paige both bring the energy on and off stage. They riled up the crowd with a crazy set at the main pool where things got wild! The chemistry these two have with each other and the crowd is unbelievable, and you have to see it to believe it! Speaking of chemistry, these two have often times been mistaken to be a couple, siblings, friends, and whatever in between. It is confirmed that they are best friends and have been for the longest time. In the interview we did with them, they shared some of the most intimate things about their relationship from what they love most about one another versus what they absolutely can't stand. Daniel also shares his admiration from Paige for how she just trusted the process and went for something completely new. Prior to this project that transitioned her into DJing and producing, she was a singer (who was on the THE VOICE)! There are no coincidences, because now she gets to live the dream and have it all!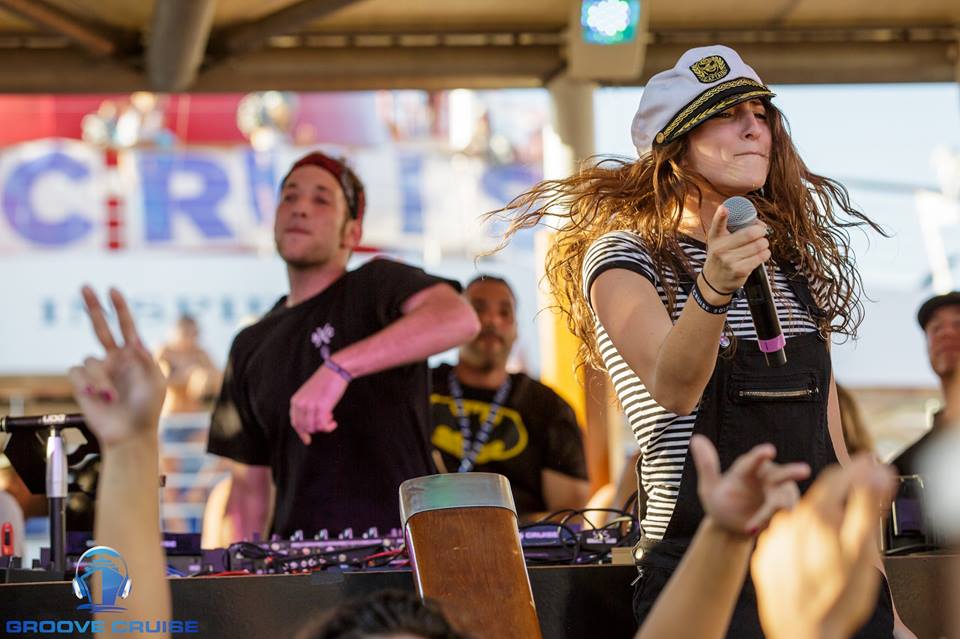 Aside from these two bringing down the house time everywhere they go, they are some of the funnest, most down to earth, and nicest people I have met. They found out about our volunteer trip to support the kids from the orphanage through the Whet Foundation and wanted to jump on board immediately. If it weren't for their preplanned horse back riding excursion with meet and greet winners, I'm sure that these two would have added so much fun and laughter for the kids. But not to worry, because we will be seeing Bonnie X Clyde at Groove Cruise Miami coming up in January, so be sure to watch out for more collaborations on doing social good!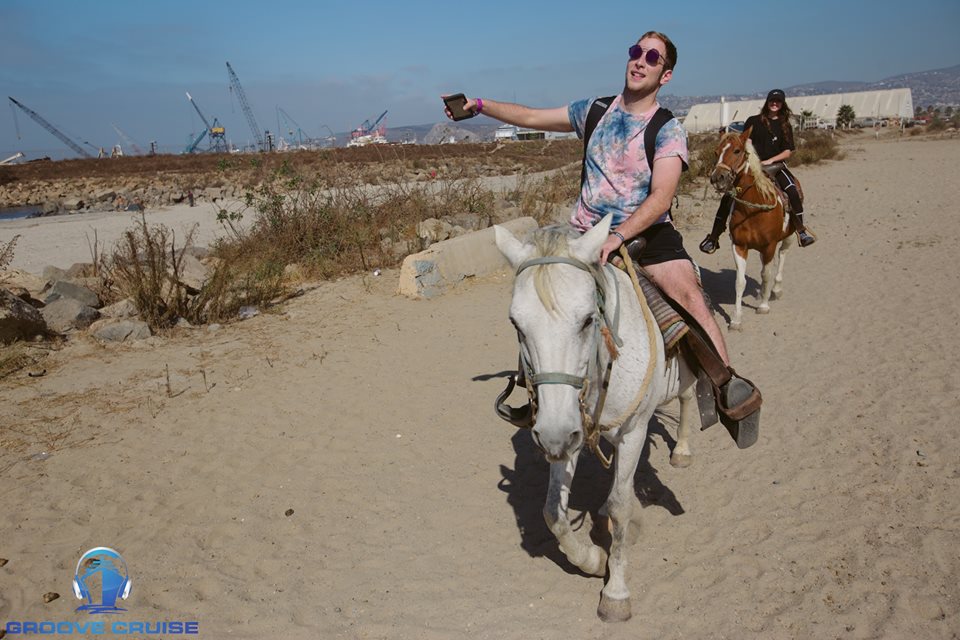 Photo by Handonam Photography
Check out the interview below where we got a little intimate and weird, along with the aftermovie for Groove Cruise where we used their track, "Bass Jam", as the anthem. For those of you that missed them perform on their first Groove Cruise, we hope you got your tickets to the already sold out GC Miami! If not, then don't miss out on
GC Cabo 2018
! You can use the discount code "
NeonOwl
" to get
$50
off per person. I have no doubt that Bonnie X Clyde is already a Groove Cruise favorite and will soon become an ever-returning act on the ship! My hat goes off to this incredible duo and I cannot wait to see what sorts of epic is to come for them next!