Autograf
first came across my radar a few years back, but I hadn't thought much of them until I caught them at
Enchanted Forest
two years ago. They were 1 of the 3 artists I knew on the entire line up, next to
Minnesota
and
Stelouse
. They played at the side stage by the lake at this transformational festival, with about 100 people in the crowd. It definitely wasn't a mainstream festival, but I was completely mind blown by the performance these guys put on. Their set up alone took forever as I witnessed the process from beginning to end. Live instruments, DJ equipment and the whole shebang! It looked like they came on a tour bus and their equipment needed a tour bus of its own! In that moment, I saw how passionate Louis, Michael, and Jake were about their art.
This was a small festival, mind you, but it was probably the happiest most carefree moment that was happening across any stage at that very festival. It was an experience that you had to be there to feel. Since then, I have caught these guys in crowds of thousands, with
Groove Cruise
being the latest. They played two sets, one overlooking the sea cliff at Ensenada and the other one on the main pool. Autograf has continued to impress time and time again, and I'll have to crown them as one of my top 5 acts to catch in person! So if you haven't checked out these guys live yet, then you're missing out! Aside from that, they were super chill and down to support great causes, which is always a plus in my book!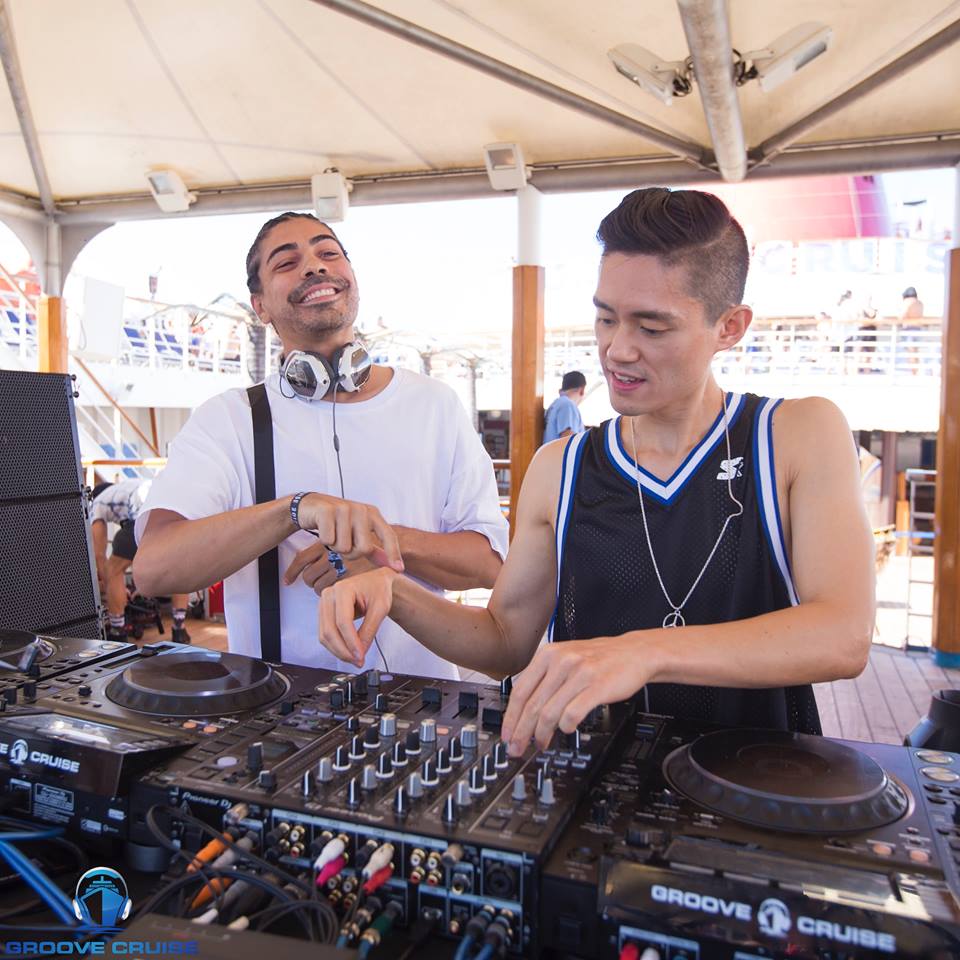 I recently found out that they create basically everything from start to finish. Yes, we are talking about the whole experience and their branding. They create their own album artwork and even the visuals for their sets! If that isn't enough, they also recently launched their own clothing line! As 3 great friends and incredibly creative minds, I doubt that the guys will be slowing down anytime soon.  Check out their brand A By Autograf
here
!