For etd.LOVE's stacked line up last month featuring Andrew Rayel, MaRLo, Emma Hewitt, David Gravell and Ruben de Ronde, we got to catch up with David who we have been seeing more and more touring in the US. I remember it as if it was yesterday (a few years back) that I was tweeting his management, Armada, and promoters to bring him here more often. Fast forward to now, we have been seeing his rise and name all over line ups across the US and the world. Having always been captivated by his higher energy and darker sound, he has been putting out some pretty awesome solo tracks and collaborations as of recent. We sat down with him last time at Groove Cruise, and got a chance to catch him at Andrew Rayel's Moments Tour stop in San Jose. For those of you that know me well, you know that I am a HUGE fan of Andrew Rayel and MaRLo, but David Gravell's set that night took the cake at etd.LOVE. His energy on stage was insane and the crowd that night definitely matched his energy! Check out what he had to share with us about touring, his new upcoming rebrand, and exciting collaborations!
What has been new with you since your last interview with Neon Owl on Groove Cruise? What's happening in music, life, and everything else?
Lots of awesome things happening right now, me and my team are working and designing my new visuals and branding which we are launching very soon! Also, I am working on a lot of new music which is going to be something I have been working on a lot while traveling and at home in my studio =)
We have been seeing you play at so many more shows and festivals in the U.S. How has that been like touring so often alongside artists like Andrew Rayel and MaRLo?
It is amazing! I am enjoying every moment on tour. Especially when I'll be doing shows with my buddies Andrew Rayel and MaRLo!
I was so excited when we saw your collab with Andrew Rayel "Trance Reborn" as the FYH100 anthem. You guys are absolutely two of our favorite artists. How was it working together on that track and what drew the inspiration for the title?
Last year I was Touring together with Andrew who had just released his Album "Moments. It was an amazing experience playing at each of those events. After a few weeks, we were based in Las Vegas to relax for a bit and of course studio time! Within 3 days we had finished this new anthem and it was so much fun testing it out for the first time after Las Vegas when we starting touring again. Still, remember those moments! Thanks, Rayel for having me being part of the moments tour!
How was it playing at the FYH100 show in Moldova? I talked to Andrew and Ruben and they both were extremely passionate sharing about it.
It is always good to see Andrew again, we became very good friends over the years and doing shows together is such an amazing vibe. Also, our new track "Trance Reborn" is something we are very proud of talking in terms of working with him!
You had another massive tune out on inHarmony Music "On The Move" which I also can't get enough of. Can we expect many more releases from you on Andrew Rayel's new label?
Thanks! That track is a special track of mine which I love playing live! But yes, I have some music that is not finished yet but Andrew is already stoked about it to release it!
During etd.LOVE, I got to chat with you a bit about the rebrand that you are currently working on. You were very excited telling me about the 3 worlds it will include which will reflect in the visuals for your shows as well. Can you go more in depth about this?
Yess! That's going to be awesome, Unfortunately, I'll have to keep it a secret and you have to find out anytime soon at one of my shows 😉
People always comment on your amazing energy on stage. Having caught you multiple times from the crowd and backstage, I can say that your energy is contagious. Take us through the experience of David Gravell during one of your live sets. What are you thinking and how are you feeling?
For me its all about #ENERGY When I start playing I can see that my energy is going back and forth with the crowd. It just starts happening from the moment I start playing my own tunes live. My fans feel that energy and that is what music can do. Its amazing and I love it!
What can we expect for the rest of 2018? Any exciting new projects and collaborations in the works?
Yess, I am working on a track with Blastoyz! He is a very talented psytrance DJ and producer which is making amazing and sick music! Go check him out!
What has been your favorite track that you have worked on so far?
The tracks that I am still finishing but already been road-testing during touring and it is doing some crazy damage haha!
What about the best track (any genres in or outside of dance music) that has been released in the last year? Other genres that you have taken inspiration from?
The new FLUME album! =)
Who are the "must watch" up and comers of 2018?
Maurice West is killing it together with Vini Vici!
At Neon Owl, we are all about connecting people through music to create positive social impact. What is an area in or outside of the industry right now that you think people could pay more attention to?
We need peace all over the world, stop the war and take care of this planet is probably the most important subject we can talk about right now!
As an artist that has been at it for a little while now, what has been your greatest learning lesson and some advice you can pass on to up and coming artists?
Be yourself, Everyone is already taken 😉
Anything closing thoughts for your fans reading this?
Thanks for reading and hope to see each and every one of you at one of my shows anytime soon! <3 David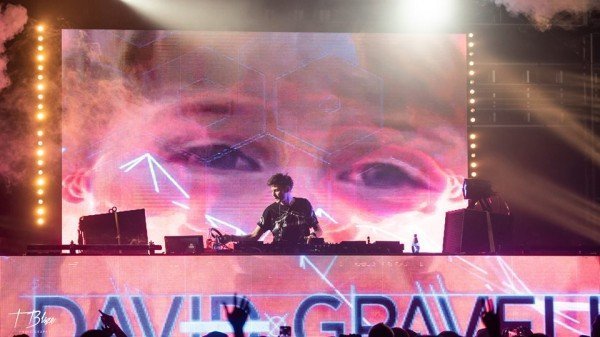 Photo by T Blaze Photography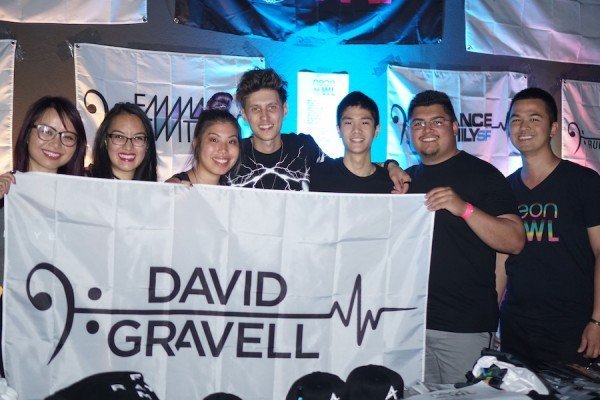 Neon Owl Radio 70: David Gravell Guestmix