Right before the shelter in place came through in New York, I got to catch one last show in Brooklyn. It was Andrew Rayel's Find Your Harmony 200 show, where I caught Matt Medved play an epic opening set. I only later on found out that it was his first time ever playing a trance set!
" Trance is my first love. Back in 2005 I was first exposed to DJ Tiesto; the In Search of Sunrise compilation series was my gateway to dance music. It was Tiesto's remix of Paul Oakenfold's "Southern Sun", which was also the song I closed my set with tonight. My tastes have changed and have fluctuated between different sounds, but trance has a special place in my heart. " Matt said.
As a lot of us may know, Matt is more known for playing house music. Roughly five years ago was the first time I stumbled across his set at Billboard Hot 100. Later on, I saw him grooving on the dance floor and we had an amazing conversation about music, curation, and giving back.
He's a big fan of Andrew Rayel, so he was honored when he got invited to join the Find Your Harmony lineup at Avant Gardner. Rising to the occasion, Matt started with more of the melodic stuff, with his influences from Berlin, before going full trance.
" One thing that is really great about 'Find Your Harmony' is that Andrew really created a platform where people could play with this type of music. There are certain places in New York that trance likely isn't welcomed at every single venue, but Find Your Harmony 200 was a great space for me to be able to showcase that side. "
I asked Matt if he typically plans out his sets or plays them by ear.
" DJing is an exercise in empathy. "
Despite having ideas of what he wants to play for each set, he makes sure to incorporate creativity and taking his listeners on a journey. Learning to read the crowd is more important than being stubborn about any plan. He did share that, when playing for some of the biggest stages such as EDC Japan and Tomorrowland, he definitely puts in a lot more prep work. Being a curator, people expect him to show them new music, so Matt makes sure that he fits in as many tracks he wants to share with the audience, while also keeping in mind what is super popular with the crowd. He didn't sleep before his EDC Japan set, gathering and creating J-pop edits.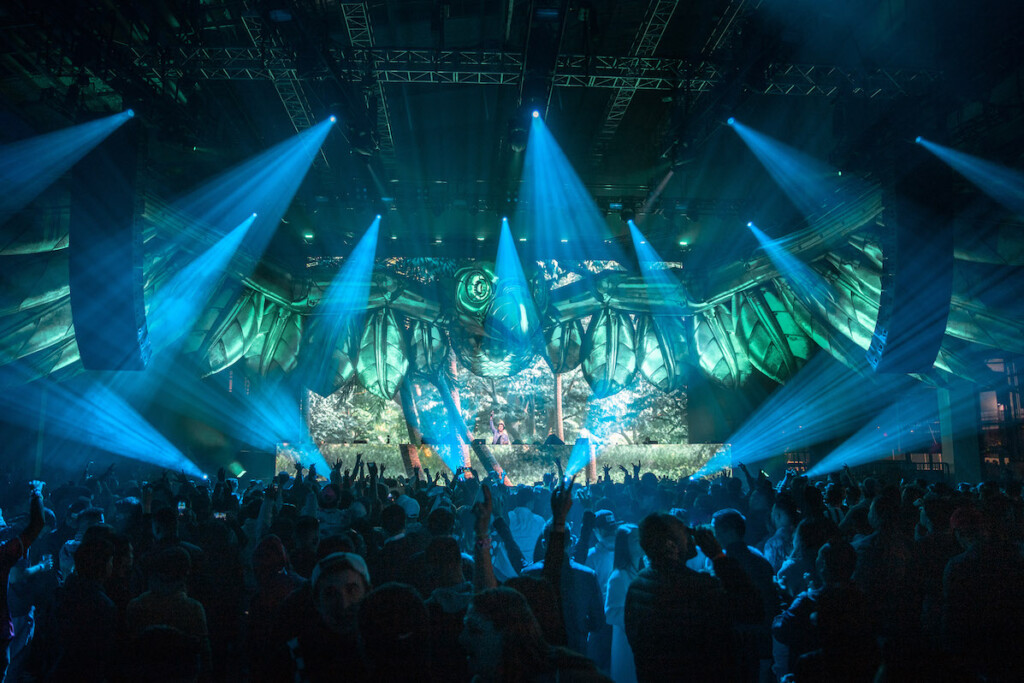 One thing is for certain though, and that is the abundance of tracks Matt carries with him, prepared to rise to any occasion.
Back at the 2018 Billboard Hot 100 Festival, he was supposed to play on the main stage for 30 minutes. Kehlani had to cancel last minute and he got to play three hours on the main stage because he was prepared for it.
" You have to be ready for opportunities like that. I could have honestly gone for six hours. I've played insanely long sets at Burning Man before. "
Matt shared with us that his most memorable set was EDC Japan. It was tens of thousands of people on the beach in Tokyo, likely his favorite place on Earth. It was his first time playing for a crowd that big. He had to do a peak main stage sound, while still including new things. Having founded Billboard Dance, people expect him to show them new music and play his role as a curator. Matt shared with me how important it is to captivate the crowd while still challenging them. He played Berlin deep house and reeled them back with Zedd's "The Middle".

" 'Shape of You' was also the biggest song in Japan that year, so I included the Hardwell & W&W edit, while still playing Mark Knight, tech house, and progressive house. And, of course, it was my first gig right after Avicii passed, so we did a lot of coverage on that on Billboard, and you could feel his spirit there. There were a lot of Avicii flags and I played three different Avicii songs during my set. "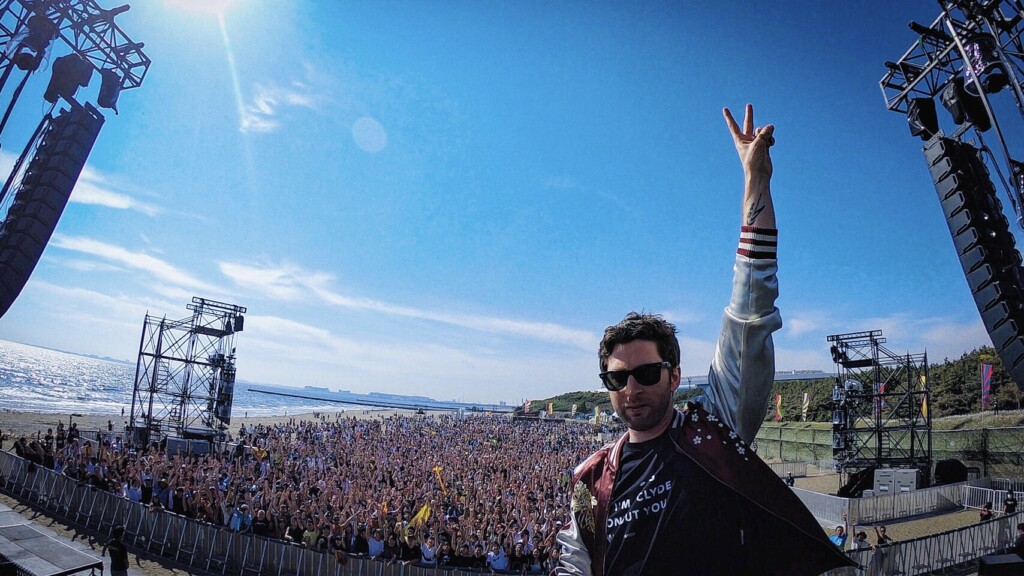 I asked him if being a curator for so long has made him a better artist. He said yes without a doubt, considering all the types of music he has listened to as a curator. Even if he isn't the biggest fan of specific genres such as bass music, he has developed a producer's ear to hear uniqueness and talent, such as Snails, early on. Being a curator on Billboard and SPIN has forced him to really step out of his comfort zone and listen to things he wouldn't normally, from bass to hardstyle, and covering guys like Wildstylez to Snails. Being in the curator's world has definitely made him a more versatile producer and performer.
Growing up in New York and having lived in Berlin, South Africa, South Korea, Milan, and Australia, Matt has been extremely well traveled all over the world. These experiences and places have shaped his listening and allowed for him to fuse genres in the music he plays. I asked him which was his favorite place, and despite the difficult choice, he told me Berlin. From the aesthetics to the values from no photos and no videos, to venues being creative spaces often not tied with night life, this city took first prize for truly being about the music.
Before wrapping up, I had to ask Matt how he got his start in all of this and how we the music industry, influencers, and society can give back as a whole.
Me: So, you obviously have had a long-established career between your music project, Billboard to SPIN. What inspired the beginning of all this?

Matt: Great question. It's wild. My dad raised me on incredible music: The Beatles, Pink Floyd, The Rolling Stones. So, I had great music in my life for as long as I could remember. I was so spoiled, being given all the greatest music. In my teens, I decided to make my own music discovery and wanted to listen to swear words. I remember getting the issue of SPIN magazine with Green Day in it. I was listening to Green Day and my parents hated it 'cause it had swear words in it.

Me: YES! I was watching that recent Billie Eilish video that talked about that Green Day cover too!

Matt: Yes, that was the cover! I included that for a reason. That was really full circle for me. It was so cool for me to see her reaction. So, with magazines like SPIN, I was really starting to get into punk rock, heavy metal, Radiohead. I dabbled with some of the black and death metal, as I was always very curious and non-judgmental. I was always a writer. I was that kid that went to poetry camp and wrote everything from poetry, songs, to creative fiction. So, journalism was a way for me to apply that skill for writing. I could cover things and go do interesting things. So, music journalism was a real passion point for me, because I got to go to shows and talk to artists that I liked. I went to Northwestern, undergrad for journalism. I also had the opportunity to go to South Africa and was doing a lot of journalism down there around social issues. I became really interested in social change and making sure that what I was doing was going to have a meaningful impact. I was doing a lot more in the non-profit world, and music was just a passion project. I wasn't making any money off of it when I started. I was just writing for blogs like Dancing Astronaut for free. It was those stories I wrote there that caught the attention of Billboard. Kerri Mason, who was the dance writer at the time, reached out to me and told me she loved my writing, and asked if I would be interested in coming over to Billboard. That was my biggest break and the most important e-mail, which ended up in my junk mail. I eventually got to it a month later, apologized, and reached out to her and that's how I got started. I was living in Berlin at the time, finishing my last few semesters. I finished my degree and haven't used it. I didn't take the bar and skipped my own graduation. I ended up shooting a video of Steve Aoki on site instead. The law side of things really has helped in the music industry. I saw the lane and opening, and I couldn't believe that Billboard Dance didn't exist already, so I started it.

Me: With your background and influence, what do you think that we in the music industry can do to create more good in the world?

Matt: Empathy. Small acts have big impacts. From treating other festival goers well, looking out for each other, to checking in on each other. We are the first few generations that are experiencing this social experiment that is hooked up to the internet 24/7. There are some amazing benefits to that such as anyone can log on to Neon Owl and hear me speak anywhere in the world. But there are also tough sides to that like mental health issues. One of the things I love the most about the music industry is that live events really bring us together. A lot of my friends and I have gone to events together and have built these bonds that are unbreakable. We keep bringing more people in, and even if some of us are a little retired now, it's fun to use those relationships to uplift each other and stay positive together. It's great to be aspirational about affecting change on a macro level, which is great, and people should think that way. But it's okay to start on a micro level and look out for the people around us, or a stranger. Volunteer, find a cause, and find a way to contribute to something greater than you.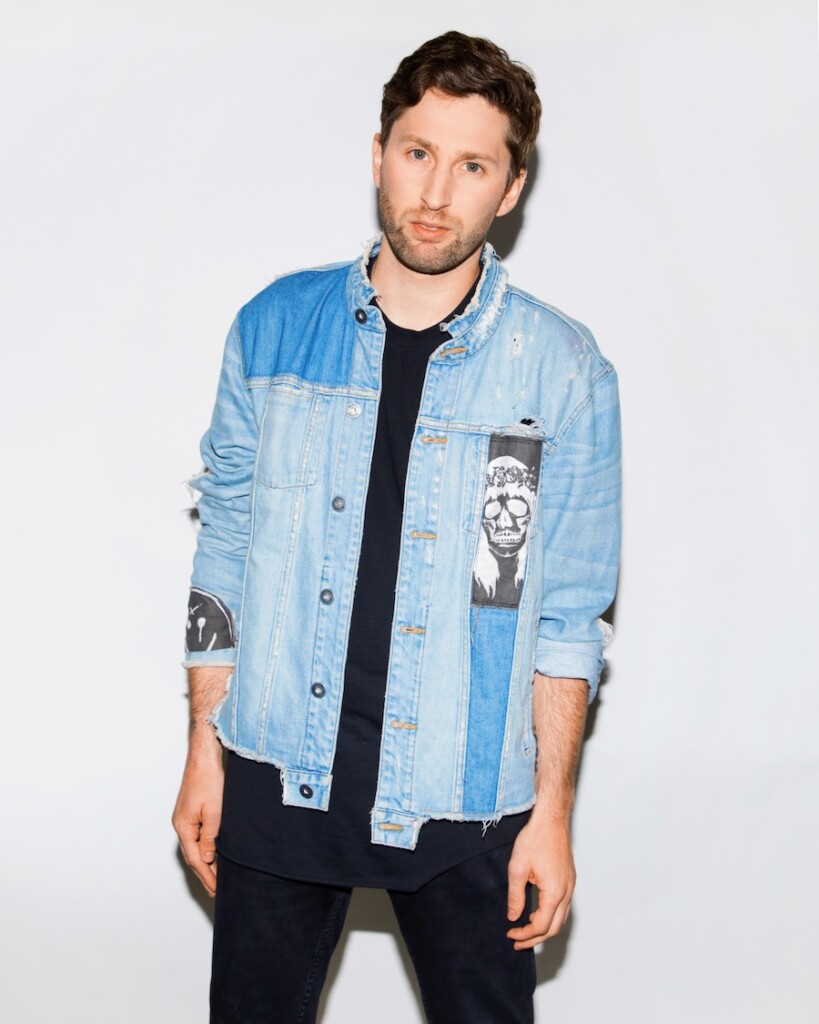 Follow Matt on his socials: