I had a blast kicking it with the Dutch duo, Tim and Jurre, of
Firebeatz
before we set sail from Ensenada back to Long Beach on board
Groove Cruise
. It wasn't their first time on board, and they were ready to go hard for the last night of the cruise. They played a special set as the sun was setting out on the main pool, and the crowd was going hard to their groovy beats. I managed to make my way up to the front after our interview and got a chance to shuffle a bit to the beautiful last sunset on board this Groove Cruise. The banging set these guys threw down at 4:00am was completely different, and the crowd went nuts! Speaking to the attendees afterwards, they said that the closing Firebeatz set was definitely one for the books. These guys did not disappoint. Of all the times I had seen them, this was my favorite time.
Although I had seen Firebeatz countless times, it was my first time sitting down with them. I now understood that the chemistry they have onstage is no different from the chemistry they had offstage — in sync and incredible. Tim told me that they are "2 hands on 1 stomach," which apparently is a saying back home that is quite similar to our "2 peas in a pod." These two are the perfect match made in heaven, and they both share a similar vision for their sound and future goal of hosting their own Firebeatz branded world stadium tours.
Tim and Jurre also revealed some interesting facts to me as I got a little personal with them. If they weren't producing music, they would both be "producing" cheese together on a farm, because that is a pretty big thing back home. Jurre's superpower would be to fly faster than a plane, while Tim had a unique one that nobody else has told me before. His superpower would be to be able to produce the music he heard in his head…. now wouldn't that be epic.
During the interview, they also shared an extremely low moment with us of not being able to put out music for a year and a half when their contract with Spinnin' was up.  The paralyzing feeling of not being able to share music with the world due to logistics and paperwork ultimately lead them to start their own record label, Ignite Recordings, under Armada. If you're a producer looking to submit tracks here, they both share the sound they are looking for along with their favorite tracks released up to date.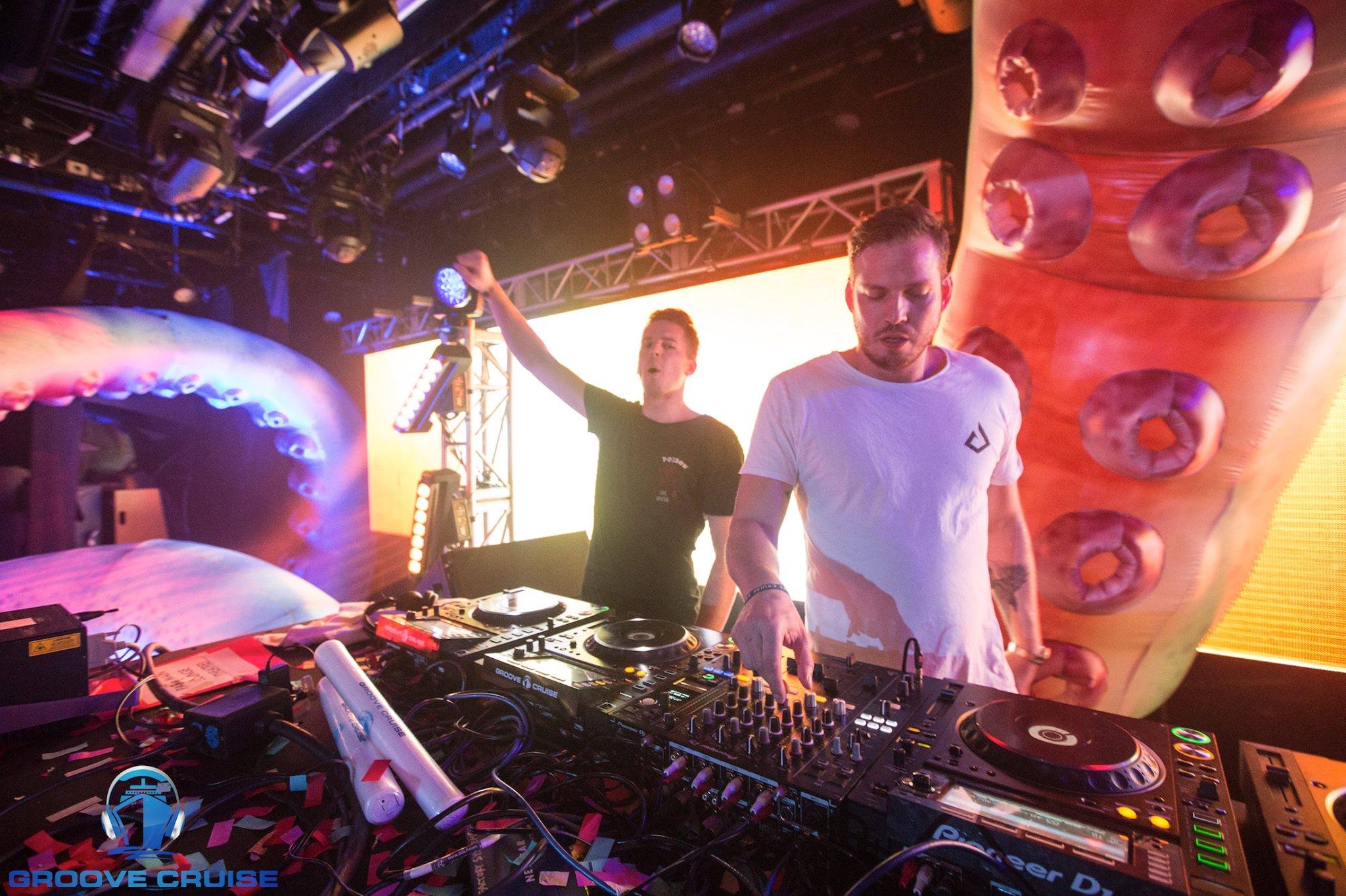 From the looks of these two together and the crowd's reaction, it's safe to say that Firebeatz will not be going anywhere anytime soon. I am definitely looking forward to seeing what they put out on Ignite Records and to see their shared dream come true of hosting their own world stadium shows. Check out the video interview below for more fun facts we got on board.
If you have not experienced a Groove Cruise yet, then you are definitely missing out! Miami is long gone and sold out already, but it's not too late for Cabo! Visit 
www.groovecruise.com
 and use the code
NEONOWL
for a $50 off per person discount. Until next time, don't forget to dance till the sun comes up!
Video by Bither Braun Studios